Old Southwest Reno Real Estate
Welcome to the beautiful state of Nevada! We're excited to have you here. There are many different cities to choose from and all of them are fantastic choices. Here are a few different guides to help you narrow down which place you can call home, or guides if you've already decided where you are moving to.
Why Nevada?
Current Washoe County Population: 493,392 *
*As of July 1, 2021
Region's Largest Non-Gaming Employers:
1. Renown Health
2. St Mary's Regional Medical Center
3. University of Nevada, Reno
4. AMERCO
5. Legacy Supply Chain
Reno Business and Gaming
When people think of Reno and Sparks, they think of gambling. However, over the last couple of decades, Reno and Sparks have become much more than just gaming cities. With many prominent corporations residing in the area, INC magazine rated Reno as the sixth best spot to do business for a mid-sized city.
Advantages of Doing Business in Nevada
Stockholders, directors and officers do not need to live or hold meetings in Nevada. Directors do not need to be stockholders. Officers and directors of a Nevada Corporation can be protected from personal liability for lawful acts of the corporation. Nevada corporation may purchase, hold, sell or transfer shares of its own stock.
US Best States for Doing Business
State of Nevada ranked #6 from the Chief Executive's annual
survey that asked over 600 CEO's to grade each state on the following criteria:
Taxation & Regulation
Workforce & Quality
Living Environment
– Courtesy of EDAWN & Northern Nevada Business
NEVADA TAX ADVANTAGES
The requirements are simple, and the benefits can be quite impressive.
The main qualifier for this tax "hospitality" is to make Nevada your central place of residence. This does not mean you cannot do business or even have residences in other states, just that Nevada is the state in which you have the closest ties.
If you are residing in Nevada and become a Nevada resident, you will generally escape state income taxes, except for income that arises from sources within another state.
Even if you are required to "source" part of your income from a state that has an income tax, you may still enjoy a significant decrease in your overall tax burden.
Below are a few reasons why you should consider Nevada for your home and business:
• No personal income tax
• No corporate income tax
• No gross receipts tax
• No franchise tax
• No inventory tax
• No tax on issuance of corporate shares
• No requirements of shareholders and directors to live in Nevada
• No tax on sale or transfer of shares
• No succession or inheritance with IRS
• Simple annual requirements
• Protection for Directors and Officers
• No initial or minimum capital requirements
• Anonymity of owners-total privacy
• Low property taxes
• Business friendly environment
• Dynasty Trust Laws allow for wealth to be passed from generation to generation on a tax-advantaged environment
AREA PROFILE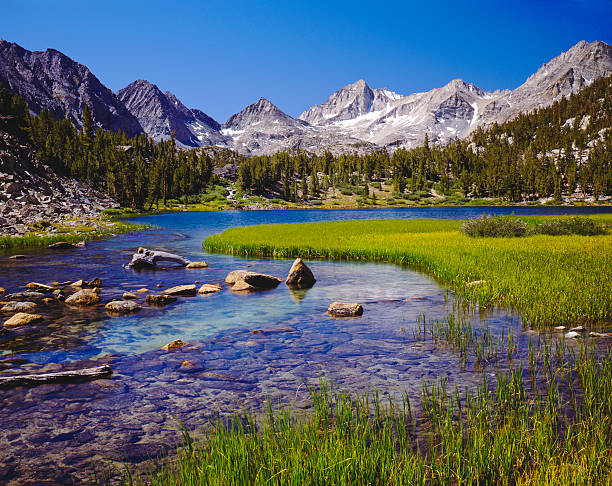 Located in the majestic Sierra Nevada Mountains, the breathtaking Reno Sparks Lake Tahoe area
is not your average destination. From the arts to the cultural splendor, from the casinos to its
unprecedented natural surroundings, the Reno-Sparks area is rich in both tradition and fresh entertainment.

Minutes away from world-famous Lake Tahoe, the Reno-Sparks community is
surrounded by natural beauty and limitless recreational opportunities. The Reno-
Sparks Lake Tahoe region has over 18 world-class ski resorts, many just a short 45-
minutes from downtown, and 40-plus golf courses. The area also boasts 60 gaming
locations, the National Bowling Stadium, the National Automobile Museum, Rancho
San Rafael Park's Arboretum and Wilbur D. May Great Basin Adventure, the historic
boomtown of Virginia City, and world-class fishing, hiking, biking, and numerous
other outdoor activities. The quality of life in the Reno-Sparks area is tough to beat.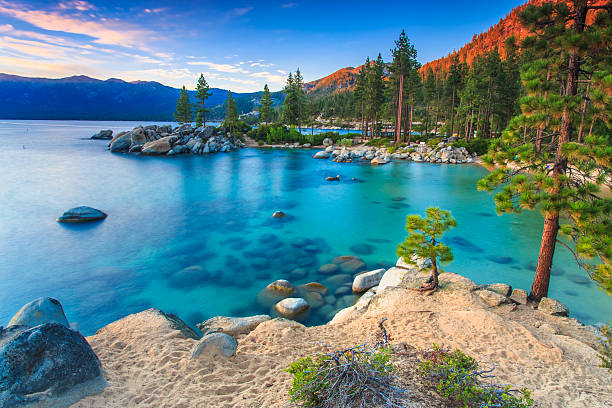 At 4,500 feet above sea level, the Reno-Sparks area offers four distinct seasons with few extremes. Average temperatures
range from winter lows in the 20's to summer highs in the 90's. Low humidity characterizes the area,
making the cool days seem not so cold and the warm days not so hot. Rain is scarce, and snow is certain.
Here the sun shines more than 300 days a year.
OLD SOUTHWEST RENO
Old Southwest Reno is known for its historical elements and genteel architecture. A lot of these elegant properties date back to the early 1900's, and are surrounded by towering trees and close to the Truckee River. There are both small, cozy brick houses up to grand mansions that are built in the neighborhood. One of the allures that bring those who reside here is the walkability – being able to stroll to Midtown, Downtown, Idlewild Park, and the river all while taking in the views.
DOWNTOWN RENO DISTRICT
There is a renaissance in Downtown Reno! The swelling tide of enthusiasm, energy and investment has created an
environment for adaptive reuse of property, new businesses, historical preservation and improved residential areas
and arts and cultural activities. Downtown Reno as a whole and its unique connected districts have been featured in
AAA, Via, New York Magazine and Sunset Magazine Northern Nevada Business Weekly.
MIDTOWN RENO
Midtown has something for everyone—visitors, locals, residents alike ranging from interests, socio-economic background, cultures, and tastes.
We invite you to bring your friends and family to enjoy the Midtown
experience. From California street to Center street, all the way down South
Virginia St. to Mt. Rose, Midtown is a place to explore, find yourself, lose
yourself, meet someone new, eat something different, shop for something
unique, walk, skip, dance, love and just be.
SPARKS
Since the 1990's, Sparks has grown tremendously, offering residents and visitors a wide variety of services and
activities. Sparks was reported as the fastest growing city in Nevada between 1999-2008 and continues to grow.
Sparks is known as the premiere special events venue for all of Northern Nevada with attractions on the Victorian Square bringing thousands of
visitors to annual events such as Hometown Farmer's Market, Hot August Nights, Best in the West Nugget Rib Cook Off and Hometown Christmas.
Victorian Square is now also home to the new Nugget Events Center which is a 8,517 seat venue for concerts. Victorian Square has been transformed into the new modern area to live, work, dine and play. The newly renovated Galaxy Theater is now open!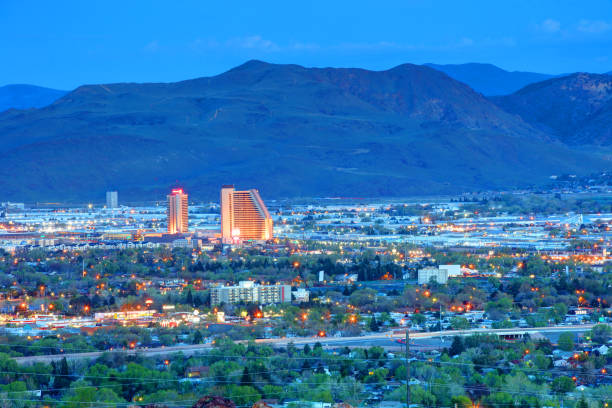 PARKS & RECREATION
Truckee River Walk
Features native Nevada wildlife relief's and unique fountains year-round. The River walk is a perfect place to take a
leisurely stroll and take in the beauty that surrounds downtown Reno.
Sand Mountain
Sand Mountain is a dune over 328 feet high located about 2 hours from Reno. It is popular with camping and off- road
vehicle enthusiasts.
Sparks Marina
This 77-acre lake with year round picnicking, fishing, jogging trails and children's playground. A family beach, volleyball
courts and a dog park. Accommodates swimming, boating, fishing, scuba diving, paddle boarding and picnicking facilities, and breath-taking views of the nearby mountains.
Rancho San Rafael and The Wilbur D. May Arboretum and Botanical Garden
One of the most beautiful and diverse gardens in Nevada.
Twelve acres covered with groves of trees, wetland habitats, outdoor courtyards and secluded gardens.
Bartley Ranch Regional & Robert Z. Hawkins Amphitheater
Consisting of 56 acres of scenic pasture, walking trails, a regulation size horse arena and warm-up area, the Western
Heritage Interpretive Center and the Old Huffaker School.
Galena Creek Recreation Area
The center includes a weather station, exhibits, gift shop and a book store. A half-mile paved nature trail is located just
outside the Visitor Center along with access to the Jones-Whites Creek Loop Trail and the Mt. Rose
Wilderness. The Recreation Area has individual picnic areas and one large group picnic area and a new trailhead.
Lazy 5 Regional Park
This park includes a 2,400 sq. ft. community center with outdoor patio and barbecue area, a water play park, two
playgrounds, volleyball courts, horseshoe pits and two multi-use athletic fields.
Bowers Mansion Park
The Stately Bowers mansion is located in the center of the park and offers a rare glimpse into Nevadan life in the
1860's. The park also includes an outdoor swimming pool, playground, group and individual picnic areas.
Golden Eagle Regional Park & Sports Complex
This large outdoor artificial turf sports complex in Sparks has 1.4 million square feet of turf which currently makes it the
largest single installation artificial turf project in North America
WINTER RECREATION
The Reno / Lake Tahoe region has a wide variety of top cross-country skiing areas, downhill ski resorts, and
snow play areas. Sprinkled around the Lake Tahoe area, these winter sports areas are blessed with abundant snow, excellent accommodations, and easy access from Reno, Sacramento, and the Bay Area. In addition to downhill and cross-country skiing, winter sports opportunities include snowshoeing, sledding, snow tubing, and snowmobiling.
RENO-SPARKS CONVENTION & VISITOR'S AUTHORITY
The mission of the Reno-Sparks Convention & Visitors
Authority is to attract overnight visitors to Reno Tahoe
lodging properties through tourism marketing,
convention sales and facility operations, featuring local
amenities, attractions and events; thereby enhancing the
economic benefit and quality of life for Northern Nevada.
Tourism is still the top industry in Nevada, and the
RSCVA's purpose is to entice travelers to visit the Reno,
Sparks and North Lake Tahoe area, to enjoy the amenities
and activities found here, and to stay overnight at one of
the great hotels found in Washoe County. Through
marketing and sales efforts, the RSCVA supports local
businesses and residents by helping to maximize
revenues and employment opportunities throughout
northern Nevada.
RENO-TAHOE INTERNATIONAL AIRPORT & TRANSPORTATION
The Reno-Tahoe International Airport serves over 400,000
passengers a month. The 12 airlines serving RNO provide
more than 130 daily departures and arrivals, including 20+ nonstop destinations that allow you
to get virtually anywhere in the world in just one stop.
But there are many other means of transportation in the city, some can even take you to other parts of the country as well! Other transportation services include:

Carson City Airport
2600 E College Pkwy.
Carson City, NV
775.841.2255
www.flycarsoncity.com
South Lake Tahoe Airport
1901 Airport Rd.
South Lake Tahoe, CA
530.541.0484
www.laketahoeairport.com
Amtrak
280 N Center St.
Reno, NV
775.329.8638
Reno offers railroad service for passengers and freight
Greyhound Bus Line
280 N Center St
Reno, NV
775.322.2970
Citifare Public Bus Line provides local
transportation throughout Reno year round.
Regional Transportation Commission
775.348.7433
www.rtcwashoe.com
Taxi Service
Reno Sparks Cab Co. – 775.333.3333
Whittlesea Taxi – 775.322.2222
Yellow Cab Company – 775.355.5555
RENO-SPARKS ECONOMY
The Reno-Sparks Economy is principally based in the trade and service sector, with approximately 65% of the work
force employed in these occupations. Although gaming and other recreational activities represent a significant of the
growing economy and assessed valuation, the City is experiencing a gradual diversification of its business base with
the expansion of distribution, warehousing, and manufacturing facilities. Approximately 25% of the workforce is
employed in the fields of construction, manufacturing, transportation, communications, public utilities, and finance
related services.

The Reno-Sparks area is serviced by two major highways, the Union Pacific Railroad and a number of trucking and
airline carriers. This makes it possible to ship from Reno to 80% of the 11 western states on a next-day basis.
Nevada has no corporate or personal income tax, and is a right-to-work state. These factors have contributed to the
state's tremendous growth in the 1990's and into the 2000's.

In addition to the accomplishments of the Economic Development Authority of Western Nevada in bringing new
business to Northern Nevada, the City of Reno Economic and Redevelopment Agency has begun both entertainment
and housing projects for in the City's downtown sector.

Over thirty million dollars of City and one billion dollars in private/other public investment have been made in
downtown Reno to modernize and beautify infrastructure and facilities. A maintenance district was established to
ensure that the downtown area will remain clean and beautiful. The City also established a police district downtown
to ensure a safer environment.
RENO-SPARKS ECONOMIC GROWTH
The Greater Reno-Sparks-Tahoe area is one of the fastest growing regions in the U.S. and is rated among the top metropolitan statistical areas in a recent
Milken Institute report. The Economic Development Authority of Western Nevada's (EDAWN) mission is directed toward strengthening our community by attracting companies and in many cases, their corporate headquarters from diverse industry sectors. Our new economy is in part powered by a growing
number of technology-related and advanced manufacturing companies to the region. Many of the homegrown start-ups are also in large part technology related and our efforts to develop and grow this ecosystem is another key strategy to diversifying the economy.
Northern Nevada Economy Fueled By Growth in Tech and
Manufacturing-59 Companies, 29 Headquarters and 5,600
Jobs Reach Unexpected Milestones During the Pandemic
RENO, Nevada (Dec. 16, 2021) – Fifty-nine companies that relocated to
Greater Reno Sparks-Tahoe, Fernley, Washoe County, Storey County areas and several local companies
that expanded their workforce in 2020, and 2021, were honored at EDAWN's "10th Annual
New and Expanded Companies".

Technology and Manufacturing, two of the fastest growing industry sectors in
Northern Nevada comprised over 60% of all the companies that relocated and
expanded here in the past two years. The influx of 29 corporate headquarters are
strong indicators of their commitment to long-term growth and partnership in our
community and with this, also brings many high-paying jobs. Approximately 5,600 new
jobs over the next 5 years are directly attributed to these 59 companies and points to
EDAWN's efforts and the support of the community to diversify and grow our economy.
As efforts continue to move in the right direction, average salary also rose in 2021 to
$64,000 annually.

Our strong economic activity is a direct result of the diversification of our economy. Our
manufacturing, logistics, distribution, and technology employees are working and
spending money. Additionally, this economic activity coupled with our remarkable quality
of life is attracting talent to the region. We recently received top ten rankings for the
attraction of Millennials and Gen Z members to the region, and a top 50 ranking for best
places to live.

"Despite the pandemic, our region has continued to grow," said Mike Kazmierski, CEO of
EDAWN. "More importantly, we are attracting quality companies bringing the higher
paying "jobs of the future" to our region. The continued development of our advanced
manufacturing and technology sectors will continue our diversification efforts and lead
our community to economic success for many years to come," he said.
EDUCATION IN RENO
The University of Nevada, Reno is the state's historic flagship institution of higher education. The University
has a student enrollment of more than 19,000, including about 3,200 graduate students, and a total budget of
nearly $500 million. The University provides a broad range of programs and degree options, ranging from baccalaureate degrees
in more than 75 disciplines to more than 100 graduate-degree programs at the master's and doctoral level. The University of Nevada School of Medicine is a vital component of the University, with campuses in both of Nevada's major urban centers, Las Vegas and Reno, and a health network that extends to much of rural
Nevada.
The University is one of eight institutions of higher education governed by the Nevada System of Higher Education. The University has more than 145 undergraduate degree programs, and more than 150 graduate degree programs (57 master's, 80 doctoral and 24 professional graduate programs) from which students may choose.
The tuition for Nevada resident undergraduates is among the lowest in the western United States. The resident undergraduate tuition and fees total $8,798 a
year, which is lower than all but one of 15 western states. Non-resident undergraduate tuition and fees total $25,340 a year, which is at the median for the western states. Coupled with its status as a land-grant institution, the University necessarily has a statewide mission and boasts programs and activities in all 17 counties of the state. It has more than 700 employees outside the Reno area, most of them in Las Vegas. It plays a critical role in the promotion of health throughout the state
through its Schools of Medicine, Nursing, and Public Health. The University's athletics programs compete in NCAA Division I as part of the Mountain West Conference. The
University fields competitive teams in 18 sports, with six men's sports and ten women's sports teams offering
scholarships.
Washoe County School District – www.washoeschools.net – 775-348-0200

The Washoe County public schools offer a superior education to 64,000 students in over 90 schools. The students mirror the excellent programs and curriculum offered by consistently scoring above state and national norms in standardized achievements tests as well as college entrance exams. The District offers a full spectrum of curricular offerings from special education to gifted and talented at all schools. It offers special programs in alternative education for at-risk students, drug education and for all students an aggressive program in sex and AIDS education. Offerings in forensics, music and art help prepare students for future life. The high schools offer over 60 extracurricular activities for both girls and boys.
WELCOME!
Welcome to Reno. We hope all this information has been beneficial! Don't hesitate to contact one of the Vaulet Group representatives for any other questions, detailed guides in a PDF form, and so much more. Guide information is provided by First Centennial Title Co. of Nevada, at www.FirstCentennial.com. First Centennial Title, a full service title and escrow company, has grown from a one-office operation to a multi- office operation, with Branches in Reno, Sparks, Carson City, Incline Village and Stateline.

Testimonials
Miranda and The Vaulet Group provided outstanding customer service!  She had our home under contract in less than a week. I have bought and sold several homes and this by far was the best experience I have had working with a Realtor. She was professional, knowledgeable, attentive, and quick to return my calls and emails. Highly   recommend!!